Ditambahkan pada : June 4th, 2013

Rp 320.000
*Harga produk dapat berubah sewaktu-waktu
Available
Bentuk Produk :
CD Key
Dilihat : 2,489 kali
Kategori :
FF XIV Gametime
,
Pre-paid Cards
,
Retail PC
Tambahkan (+)
Share it! Bagikan info produk ini kepada teman Anda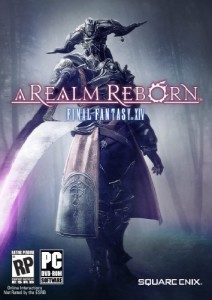 NA Region
Story Overview:
Eorzea. A Land embraced by Gods and forged by Heroes. Seeking control of this realm and its abundant crystal resources, the Garlean Empire sends forth a massive host on a campaign to conquer its southern neighbor. Driven by madness, the commander of the invading forces silently plots to tear the moon from the heavens and hurl it down upon the land. The people of the realm soon learn of this foul scheme, and join their hands in prayer in an eleventh-hour attempt to entreat the aid of the gods, only to see their endeavors fail. From within the moon emerges Bahamut, an ancient terror seething with rage fueled by countless generations of imprisonment. Sensing the tug of Fate, a powerful magus channels the last of his strength to send Eorzea's heroes into a temporal rift. There they wait, untouched by the flames of destruction, until they are needed again. Those heroes are you, and the hour of awakening is now. Come and witness a realm reborn.
Key Features:
All the hallmarks of the FINAL FANTASY franchise, including an engaging storyline, genre-leading graphics, and HD real time cut scenes
Robust gameplay features such as player-run Free Companies, story-driven player-vs.-player content, and a unique summoning system, all designed to accommodate a dynamic player community
Incredible new graphics engine that delivers a high level of detail and quality on both the PlayStation 3 and Windows PC platforms
A flexible class system that allows players to change to any of the eighteen different classes on the fly, simply by swapping their equipped weapon or tool
Breathtaking musical score by renowned FINAL FANTASY series composers
Cross-platform play on PlayStation 3 and Windows PC